My Book List
Updated: September 23, 2018
I spend two hours on a train every day. After burning through my data plan by watching Netflix on the commute, I decided to do something a little more productive with my travel time. Over the past year, I've picked up dozens of books and I share my favorites on this list. I read a few books every month and update this list every couple of weeks, if not every week.
What I'm Reading Now
Here's a list of all the books I'm currently reading or plan to read in the near future.
The Tattooist of Aushwitz
By Heather Morris

Description:
In April 1942, Lale Sokolov, a Slovakian Jew, is forcibly transported to the concentration camps at Auschwitz-Birkenau. When his captors discover that he speaks several languages, he is put to work as a Tätowierer (the German word for tattooist), tasked with permanently marking his fellow prisoners.

Imprisoned for over two and a half years, Lale witnesses horrific atrocities and barbarism—but also incredible acts of bravery and compassion. Risking his own life, he uses his privileged position to exchange jewels and money from murdered Jews for food to keep his fellow prisoners alive.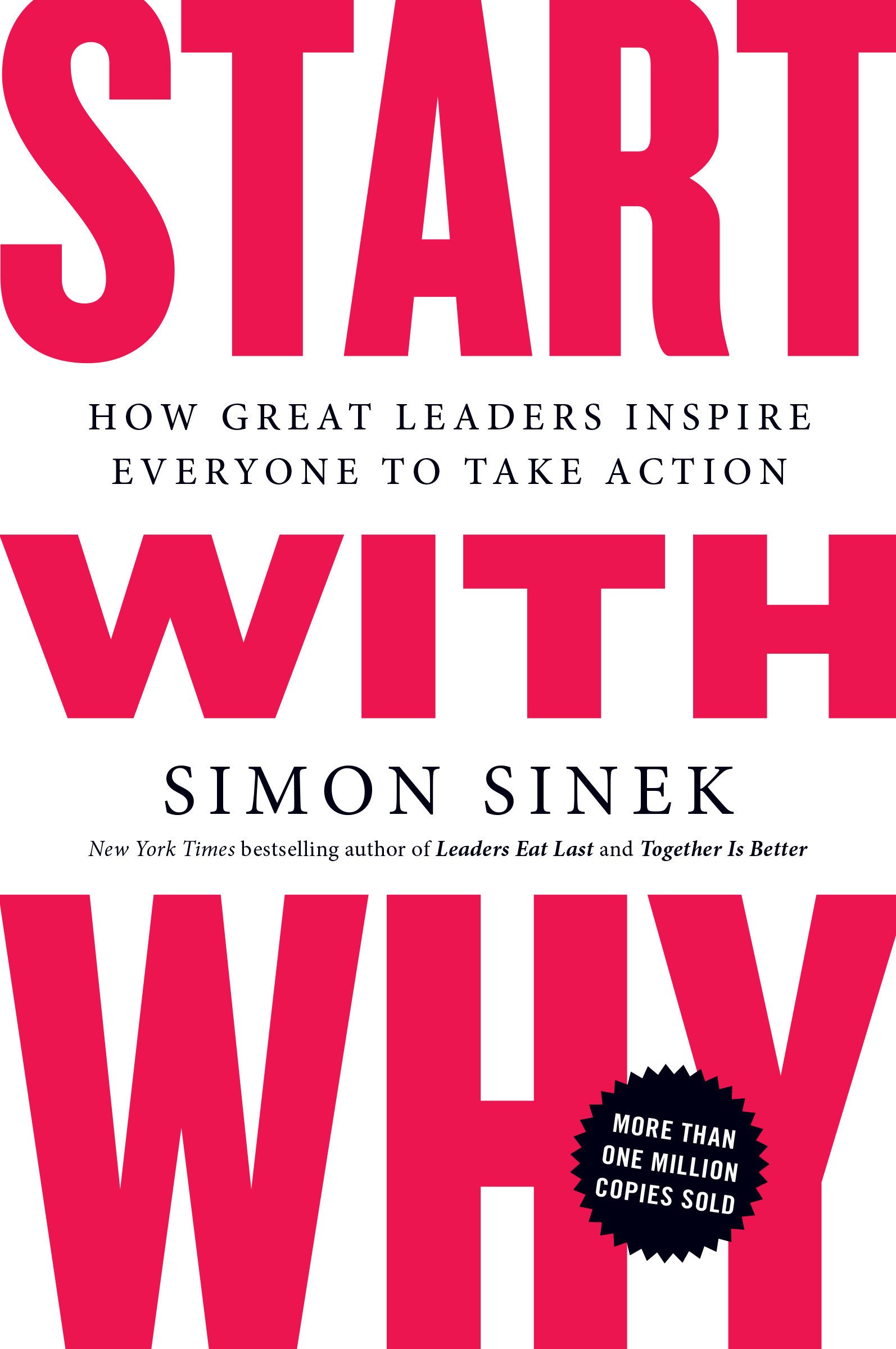 By Simon Sinek
This book has been on my reading list for a while. I first learned of Simon Sinek in a leadership seminar in which we watched his 99U talk, Why Leaders Eat Last. After the seminar, I went home and watched his two TED talks, which I highly recommend.
Description:
Start With Why shows that the leaders who've had the greatest influence in the world all think, act, and communicate the same way -- and it's the opposite of what everyone else does. Sinek calls this powerful idea The Golden Circle, and it provides a framework upon which organizations can be built, movements can be led, and people can be inspired. And it all starts with WHY.
My Favorite Books
I love these books. I own physical copies of every book on this list despite the fact that I've been trying — desperately trying — to digitize my book collection for years. The trouble is most of my books are marked up with cramped notes that I've added to over the years and I really have no clue what 20-year-old me wrote in them, and I'm not ready to unleash the contents of that mind to the world…Trust me.
In all seriousness, I recommend these books to my friends, family members, colleagues, and now to you. Enjoy :)
Non-Fiction
By Edward Abbey
Edward Abbey wrote this book after he served as a park ranger in Arches National Park, Utah, which happens to be my home state. I've spent a lot of time wandering this part of the world, and nothing captures the spirit of this area like Desert Solitaire.
Description:
Desert Solitaire is a collection of vignettes about life in the wilderness and the nature of the desert itself by park ranger and conservationist, Edward Abbey. The book details the unique adventures and conflicts the author faces, from dealing with the damage caused by development of the land or excessive tourism, to discovering a dead body. However Desert Solitaire is not just a collection of one man's stories, the book is also a philosophical memoir, full of Abbey's reflections on the desert as a paradox, at once beautiful and liberating, but also isolating and cruel. Often compared to Thoreau's Walden, Desert Solitaire is a powerful discussion of life's mysteries set against the stirring backdrop of the American southwestern wilderness.
By Neil Gaiman
I've long been a fan of Neil Gaiman and have spent many, many hours pouring over his pages. Gaiman is known for the critically acclaimed comic book series The Sandman and novels Good Omens, Stardust, American Gods, and Coraline.
Description:
In Norse Mythology, Gaiman stays true to the myths in envisioning the major Norse pantheon: Odin, the highest of the high, wise, daring, and cunning; Thor, Odin's son, incredibly strong yet not the wisest of gods; and Loki―son of a giant―blood brother to Odin and a trickster and unsurpassable manipulator.
The Boy Who Harnessed the Wind
By William Kamkwamba and Bryan Mealer
The maker in me obsesses over the ingenuity of William Kamkwamba as detailed in these pages. I read this book years ago and I still have a desire to build a windmill in my backyard out of spare wood, a bike and an alternator.
Description:
The Boy Who Harnessed the Wind is a remarkable true story about human inventiveness and its power to overcome crippling adversity. It will inspire anyone who doubts the power of one individual's ability to change his community and better the lives of those around him.
By Sylvain Neuvel
Description:
A girl named Rose is riding her new bike near her home in Deadwood, South Dakota, when she falls through the earth. She wakes up at the bottom of a square hole, its walls glowing with intricate carvings. But the firemen who come to save her peer down upon something even stranger: a little girl in the palm of a giant metal hand.
Seventeen years later, the mystery of the bizarre artifact remains unsolved—its origins, architects, and purpose unknown. Its carbon dating defies belief; military reports are redacted; theories are floated, then rejected.
But some can never stop searching for answers.
Rose Franklin is now a highly trained physicist leading a top secret team to crack the hand's code. And along with her colleagues, she is being interviewed by a nameless interrogator whose power and purview are as enigmatic as the provenance of the relic. What's clear is that Rose and her compatriots are on the edge of unraveling history's most perplexing discovery—and figuring out what it portends for humanity. But once the pieces of the puzzle are in place, will the result prove to be an instrument of lasting peace or a weapon of mass destruction?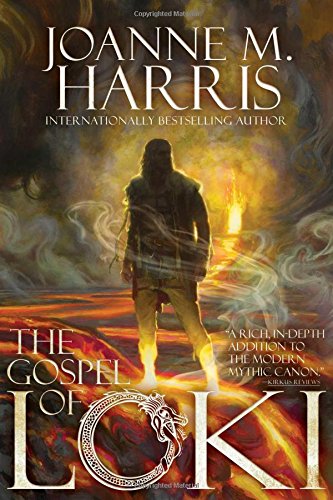 By Joanne M. Harris
Fresh after reading Neil Gaiman's Norse Mythology, I started looking for a new perspective on the Norse myths and legends I'd obsessed over in other works. The Gospel of Loki seems to fit that bill as Loki takes the protagonist role and tells his side of the story. It should be an interesting read, at the very least.
Description:
This novel is a brilliant first-person narrative of the rise and fall of the Norse gods—retold from the point of view of the world's ultimate trickster, Loki. A #1 bestseller in the UK, The Gospel of Loki tells the story of Loki's recruitment from the underworld of Chaos, his many exploits on behalf of his one-eyed master, Odin, through to his eventual betrayal of the gods and the fall of Asgard itself.
By Joanne M. Harris
Fresh after reading The Gospel of Loki, I had to pick up the sequel and it's totally different from its predecessor. Where the first book took traditional stories and myths and viewed them from a new perspective, The Testament of Loki introduces new characters in a modern setting. It was interesting, funny and definitely worth the read.
Description:
Back in the ninth world (Earth), Loki finds himself sharing the mind of a teenage girl named Jumps, who is a bit of a mess. She's also not happy about Loki sneaking his way into her mind, since she was originally calling on Thor. Worse, her friends have also been co-opted by the gods: Odin, Jump's one-eyed best friend in a wheelchair, and Freya, the pretty one. Thor escapes the netherworld as well and shares the mind of a dog, and he finds that it suits him.
By Garth Nix
The Abhorson series is one of my all-time favorites that I revisit every couple of years. I first read Sabriel in junior high and was immediately taken with the macabre setting – something I hadn't experienced yet. Sabriel introduced me to darker, horror-like themes, and I've been hooked ever since.
Description:
Since childhood, Sabriel has lived outside the walls of the Old Kingdom, away from the power of Free Magic, and away from the Dead who refuse to stay dead. But now her father, the Abhorson, is missing, and Sabriel must cross into that world to find him. With Mogget, whose feline form hides a powerful, perhaps malevolent spirit, and Touchstone, a young Charter Mage, Sabriel travels deep into the Old Kingdom. There she confronts an evil that threatens much more than her life and comes face-to-face with her own hidden destiny...
By Brandon Sanderson
Honestly, if Brandon Sanderson's name is on the cover, read it. Sanderson is a prolific writer who has written dozens of books and short stories, many of which exist in a fictional shared universe known as the Cosmere. I was introduced to Sanderson white reading The Wheel of Time series by Robert Jordan (completed by Sanderson). The first Mistborn Trilogy, known as Mistborn Era 1 one by fans, is one of my favorite book series of all time.
Description:
Brandon Sanderson, fantasy's newest master tale spinner, author of the acclaimed debut Elantris, dares to turn a genre on its head by asking a simple question: What if the hero of prophecy fails? What kind of world results when the Dark Lord is in charge? The answer will be found in the Mistborn Trilogy, a saga of surprises and magical martial-arts action that begins in Mistborn.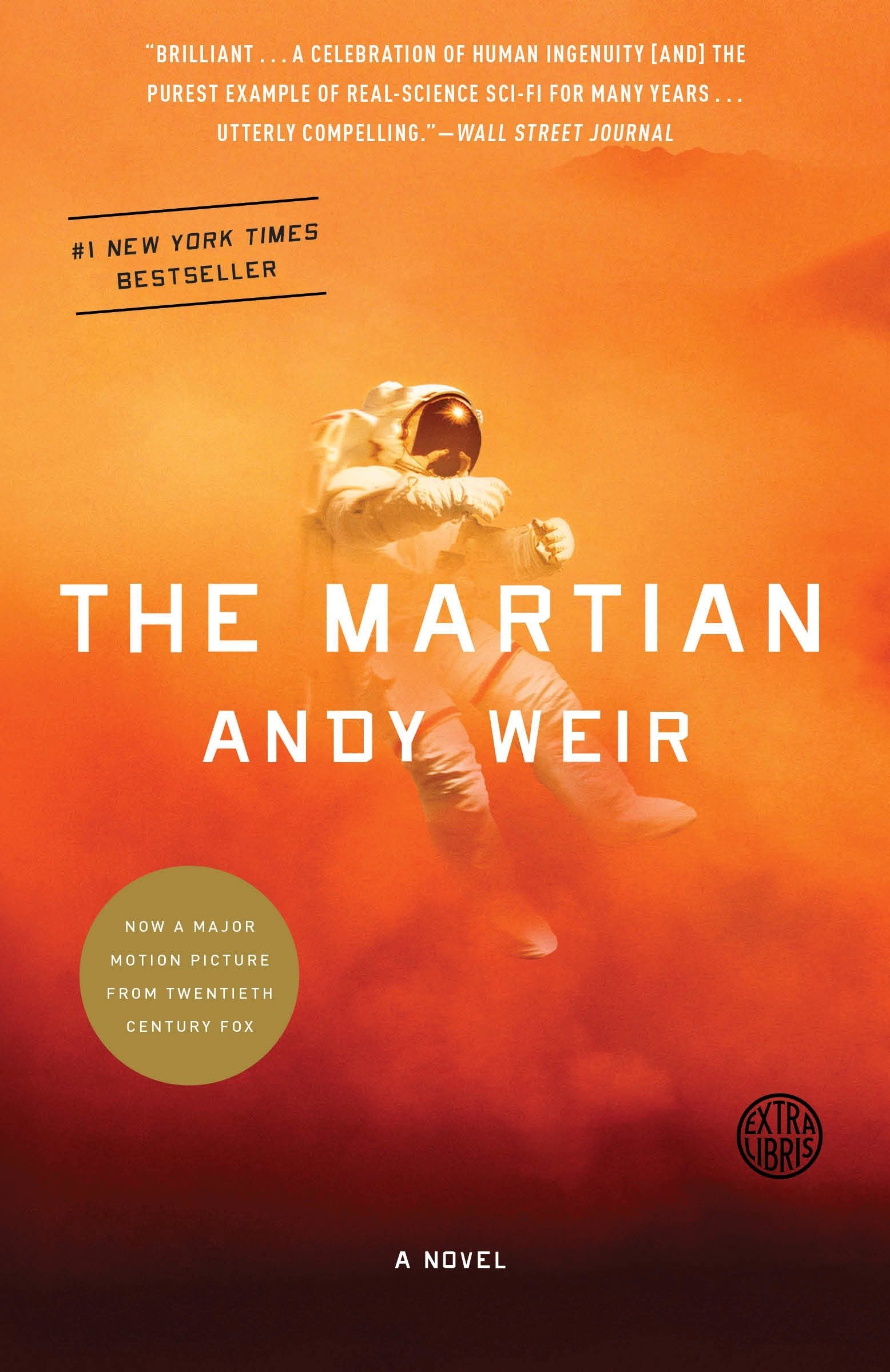 By Andy Weir
If you haven't read it (or seen the movie), you've certainly heard of it. This book is an absolute joy to read because of its strong characters, terrifying setting (yay Mars!), and adherence to science realism.
Description:
Six days ago, astronaut Mark Watney became one of the first people to walk on Mars.
Now, he's sure he'll be the first person to die there.
After a dust storm nearly kills him and forces his crew to evacuate while thinking him dead, Mark finds himself stranded and completely alone with no way to even signal Earth that he's alive—and even if he could get word out, his supplies would be gone long before a rescue could arrive.
Whisky Words & a Shovel II
By R.H. Sin
Read this book if you want to feel all the feels. Seriously.
Description:
R.H. Sin's poems are often only a few lines long, and yet the emotional punch of his language gives these words an enduring power beyond the short page. He doesn't back away from the pains and struggles of life and love, and yet his determined, unapologetic voice provides a measure of comfort and a message of perseverance that is at once realistic and indomitable. This blend of determination and painful vulnerability gives his poetry a distinctive, engaging flavor.
By Galway Kinnell
I first read The Book of Nightmares in an introduction to poetry class in 2007. 11 years later, it is still one of my most prized possessions. If my house was on fire, this book would be the first thing I would grab before running outside. I highly recommend The Book of Nightmares to any lover of poetry and to any aspiring writer.
About the author:
Galway Kinnel (1927–2014) was a MacArthur Fellow and state poet of Vermont. In 1982 his Selected Poems won the Pulitzer Prize and the National Book Award. For many years he was the Erich Maria Remarque Professor of Creative Writing at New York University, as well as a chancellor of the Academy of American Poets. For thirty-five years—from The Book of Nightmares to Mortal Acts and, most recently, Strong Is Your Hold—Galway Kinnell enriched American poetry, not only with his poems but also with his teaching and powerful public readings.
by Denise Levertov
Description:
Arranged in seven parts and culminating in the superb "The Showings: Lady Julian of Norwich," Breathing the Water draws the readers deep into spiritual domains––not in order to leave the world behind, but to reanimate our sometimes dormant love for it.
Full disclosure: The buy buttons on this page are affiliate links. If you buy a book using one of the links below, I'll get a small cut of the sale. My hope is to make enough money to break even for this website.